To assist with making your visit to campus safe and enjoyable, please note the following safety procedures are in place for the university-wide commencement ceremony.
Backpacks, tote bags or any bag larger than 12 inches in any dimension will not be allowed.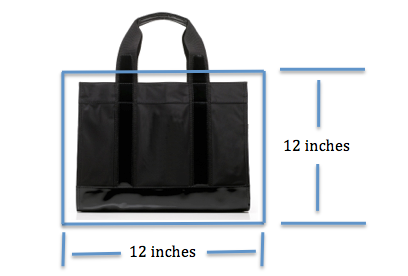 All bags are subject to search by security personnel, including purses, camera cases and diaper bags.
We strongly urge all attendees not to bring bags to any of the ceremonies unless they are absolutely necessary. Visitors bringing the smaller bags should expect delays in order to enter the venue and those with prohibited larger bags will be turned away. Please plan accordingly. Do not bring any packages that cannot be opened or inspected.
Thank you for your cooperation.
University-wide Ceremony
For your safety, the following items are NOT allowed in the seating area:
Backpacks
Tote Bags
Bags Larger than 12 Inches (in any dimension)
Pets (except service dogs)
Alcoholic Beverages
Coolers
Lawn Chairs
Picnic Baskets
Strollers
Umbrellas
Security officers will search all bags before attendees will be permitted to enter. Those with prohibited items will be turned away.